★★
★★
★ Cole MacLean (aka DarkRider)★
Senior Project Manager, Game Design Department Lead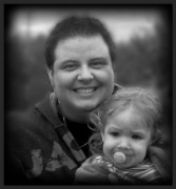 Well traveled Cole has lived many places; even spending time studying abroad. He earned his Associate of Arts degree in World History and his Bachelor's in English Literature. Cole began modding the Elder Scrolls IV: Oblivion in 2007 which culminated in 2011 with the release of his most ambitious project, Reclaiming Sancre Tor, a 40+ game hour expansion pack. In 2008, he founded and still manages TES Alliance and the first ES modding school where he teaches others from his experience to this day. He has released over twenty mods and resources for the Elder Scrolls series. When not behind his PC he enjoys console gaming, meditation, tea, the martial arts, and spending time with his family. Cole lives in the Midwest with his wife and their young daughter.
★ Jamie Ford (aka WindmillTilter)★
Project Manager, Programming Department Lead
Computers and all their inner workings have been an active obsession for Jamie since the early 90s and he's been Modding games since 1999. He has Modded multiple titles including; Half-Life, Half-Life 2, Counter-Strike Source, Temple of Elemental Evil, Crysis, Torchlight II, TES IV Oblivion, TES V Skyrim and Civilization V. He has experience with; programming, level design, as well as 2D/3D art. He has worked as the primary tech support staff on TES Alliance since 2008 and played a major role in the development of DarkRider's Reclaiming Sancre Tor expansion.He lives in Canada with his wife and their two children.
★ Mark Buckley (aka InsanitySorrow)★
Art Department Lead
Mark Buckley has been modding for the Elder Scrolls since 2009 and today he boasts an impressive resume of mod authoring work, over one hundred different titles ranging from simple resource packs to large compilations. His latest major work Unique Uniques achieved nearly one hundred thousand downloads in its first two months. Mark holds a Foundation Degree in Interactive Multimedia, as well as various qualifications in general computing, software development and Web Development. He has a multitude of digital hobbies ranging from modding (naturally), programming, web design/development, to 3D/2D graphics design. He also enjoys the cinema and taking in a good book, favoring authors R.A Salvatore and James Barclay. He lives with his family in Northern Ireland.
★ Beth Dobbins (aka Lilith)★
Game Design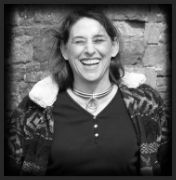 Beth's induction into modding came with involvement of Martigen's Monster Mod for Oblivion. Joining the team in 2007, duties performed included rebuilding the complex documentation, adding creatures, complete module components, and working with scripts. She continues her modding interests today with Skyrim, participating in the TESA Resource Kit and releasing a few of her own resources. Beth is proficient with Nifskope, Photoshop, Paintshop, Gamebryo, and the Creation Engine. With her background in proprietary software, spreadsheet programs and the like, Beth has a natural aptitude for content management and design. Aside from her digital hobbies, she enjoys reading, embroidery and crafting. She lives on the west coast with her family.
★ Kevin Carlin (aka Grond)★
2D/3D Art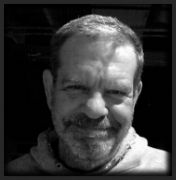 Kevin's attraction to the art of video game design began at a young age, he found himself fascinated by the medium. He got his first PC in the late 90s and began modding in 2003 with Elder Scrolls III: Morrowind. He was enthralled by the Construction Set and the Landscape Sculpting tool in particular which allowed him to express his art in a 3D game environment for the first time. Later he began to learn Blender, and when he found the sculpting tool within that program, he felt he found his niche. Kevin has a passion for the outdoors and so it follows that he is happiest as an organic modeler, where he can translate that passion into environments and natural objects. He has begun to call himself a sculptor and painter as well, and has discovered that digital painting might be his first best love. He hails from Illinois where he is caretaker and man servant to a 10 year old Chocolate Lab named Riley the WonderDog.
★ James Connolly (aka Pale_Rider) ★
2D/3D Art, Animation, Audio FX, Mastering
Based in Liverpool, England, his obsession with video games began way back in 1984 when he became the proud owner of a Sinclair ZX Spectrum 48k. A semi-successful career in the music industry sidetracked him throughout his twenties but video games soon returned to the fore. As an I.T. professional, he dreamed of breaking into the video games arena and turned to game modding as a way to get his feet wet and his hands dirty. Whilst he created mods for Fallout3, Fallout:New Vegas and TES:Skyrim, he also ensconsed himself in all areas of video game development, soaking up and learning as much as he could in his spare time. He is now embarking on his first venture into indie gaming with Druid Gameworks. His other hobbies include looking up at the sky for long periods and for no apparent reason.
★ Roger Libiez (aka Arthmoor)★
Level Design, Content Design, Quality Assurance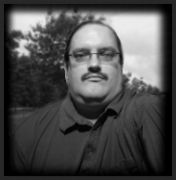 Roger Libiez is a computer support technician from Chino, CA. He has worked with computers for most of his life. He holds a technical certification in Information Systems from CEI College of Anaheim. For several years, he ran a MUD hosting service on the internet for multiplayer text based gaming enthusiasts, as well as part time hosting for some websites and forums. He also spent five years doing technical support and Help Desk work for a major home improvement company. Roger has several mods released for TES IV: Oblivion and TES V: Skyrim. Many of them focus around quests and villages, with the more recent ones focusing on small but specific areas of game play, rather than large, sweeping overhauls. He is also the current Project Manager for the Unofficial Skyrim Patch and its associated unofficial patches for Skyrim's DLC releases. in addition to this he is active in the Skyrim and Oblivion modding communities, offering his expertise to others on the forums. In his spare time, he is enthusiastic about US politics, an avid movie goer, and enjoys collecting dragons and coins.
★ Kurrie Hoyt (aka WhoGuru)★
Game Design
Kurrie is a published author of sci-fi fiction novels. She has lived all around the US beginning with her childhood in the exotic Hawaiian Islands as a military brat. Her dream has been to combine her talent for writing with her passion for gaming which is what lead her to take up modding in 2009 for the Elder Scrolls IV: Oblivion where her work quickly became infamous for her rich story lines and creatively unique house mods. In her spare time Kurrie enjoys writing fan fiction for her favorite show, re-watching Dr Who and Supernatural, reading, and of course working on her crime fiction novels. She lives near her family in Roanoke, Virgina.
★ Andrew Paroz (aka DaMage)★
Programming (contracted)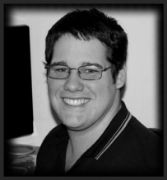 Andrew is a student at Griffith University in Brisbane, Australia, where he is nearing completion on a double degree in Multimedia (Games Programming) and Information Technology (software Engineering). He is most well known for the various mods he created for Elder Scrolls IV: Oblivion, one of the most successful being An-Arane Cey - Lost Sword of the Ayleids, which was a team project with fellow Druid Gameworks developer Kurrie Hoyt.Towards the end of his modding days he started creating more experimental mods, such as The Oblivion Centaur Project, where he was forcing the modding tools to do things they were never intended to do. His modding career won him experience in several development fields such as Programming, 3D Modelling, 2D texture creation, Sound production, Video Creation, Quest Design and World Creation.In 2012, Andrew stopped modding and moved on to more programming based projects, especially into a pet interest of Graphics Rendering. When he's not working with computers, Andrew enjoys playing golf and also soccer. He lives with his family in Queensland.
★João Guerra (aka guinolas)★
Music Composition
Joao began his study of music at a very young age, focusing on classical music studies, learning how to play the piano until the age of sixteen when he switched to nylon guitar. He pursued a college career in music where he achieved a degree in musical education in 2000. Throughout his musical study he was able to interact with a variety of musically talented artists with distinct musical styles, to broaden his initial classical instruction. Joao also learned to play a lot of different instruments, mostly stringed (guitar, bass, cavaquinho, guitarra portuguesa, mandolin, some drums/percussion, recorder), without mastering any – just the enough to understand how they work, and what can they bring to the overall arrangement. His first musical composition attempts go back to 1999, after daring a former colleague to colaborate with him in creating an original piece for a contest entry. After that, he started his solo work teaching himself to use recording software, and began composing privately. In 2003, together with two friends, Joao formed a rock band called "Retroverse", which had some main stream success being included in a rock compilation (Novo Rock Português – Chiado Records). Since 2007, he has been using digital instruments and software to deliver a better musical experience to his middle school students. This lead him to joining the Elder Scrolls modding community in 2013 when he began creating unique compositions for the soundtrack to the Beyond Skyrim project.
★ Leonardo B. (aka dleoblack)★
Concept Art (contracted)

Coming Soon
Meet the DGS Developers